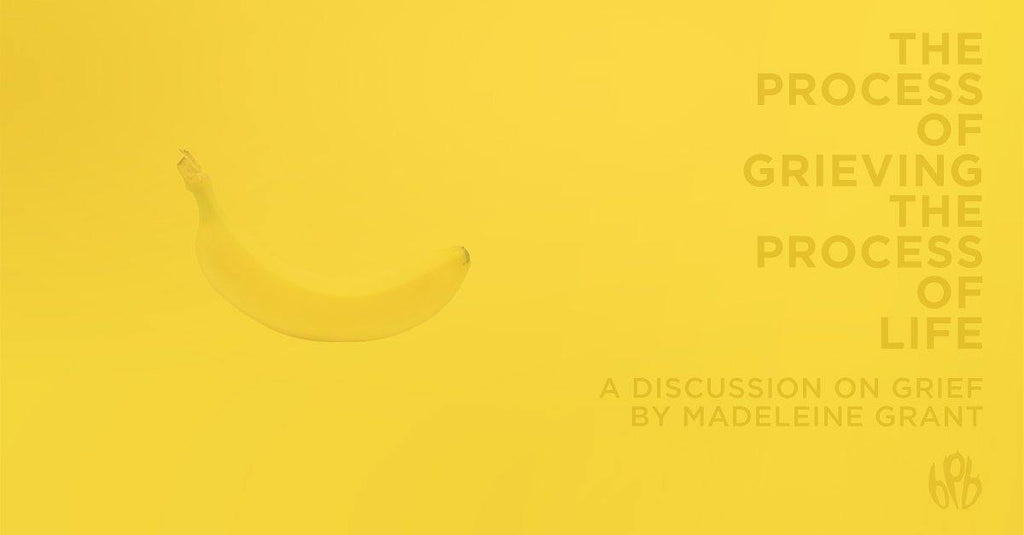 Let's Talk about Grief - A Discussion by Madeleine Grant

Grief has been looking over my shoulder for a long time now. At age 19 I suffered the loss of two people whom I loved dearly within seven months of each other. Lines from a diary I kept at the time describe how 'I am full of emotions that I do not understand'; 'my moods are very variable, one worse than the next'; 'I sometimes wish I could die'; 'I feel so lonely'; 'I seem to be able to handle things for a while but after a certain amount of time I feel like exploding'. I felt as though I was being selfish having these strong emotions months after the bereavements. Writing gave me an outlet to express myself (as in the poem above) without having to burden others. I did not know it then but all those feelings were normal. Grief is a very individual experience and does not travel on any one particular course. There is no right or wrong way to grieve.
More recent grief research discusses how people who are grieving oscillate between strong feelings of loss and yet also have the capacity to continue to function and carry out the demands of daily life. As time goes on the frequency of these strong feelings of loss become less and the bereaved adjust to an environment in which the deceased is missing. Although, this does not stop us being floored by strong grief emotions when we least expect it, even years after the bereavement occurred. Old theories of grief described how people went through stages of grief and if someone did not express their sadness this was a problem. Nowadays the absence of grief or the delay in expressing grief is seen as a method of adjusting to the loss rather than a pathological problem.
Working through the pain of grief is a process. The strength/power of the emotions in a situation where we feel powerless can be distressing and needs time to be processed.
It is important that those who are bereaved accept their world has changed as well as accepting the actual loss of the person. They need to create a meaningful life without the deceased, this does not mean that they forget about the person who has died but rather they maintain their bonds with them while recognising and accepting that they are no longer present.
We all suffer many losses as we go through life e.g. moving house, leaving school, retirement etc. These losses are rehearsals for the bigger losses that will occur e.g. health issues, relationship break ups and death.
Nowadays we are not exposed to death in the same way as the generations before us. Death has become more clinical, more hospital than home based. It has become something to be avoided rather than being a natural part of living.
Some factors that may influence the grieving process:
·      The nature of our relationship with the deceased.
·      How the person died, was it sudden or unexpected, violent, preventable.
·      Sudden and traumatic deaths at any age are deeply distressing to those closest to the person and to his or her wider social circle. Some losses (suicide) can be stigmatised with blame and guilt associated with them.
·      Men and women grieve in different ways.
·      If our grief is not recognised because our relationship with the deceased was not socially acceptable or widely known about.
·      People who are socially vulnerable e.g. those with a learning disability or the elderly.
may not have their grief recognised.
How can we support those who are bereaved?
We need to be there for the long haul. Grief doesn't just disappear after a few months.
People need to tell their story of loss and have the impact that this loss has on them recognised. Just listen to their story – it is in the telling and retelling that there is healing. 'Resilience is the ability to face the distress, tension, and uncertainties of loss with courage resourcefulness and optimism' (Seiligman 1998). The availability of appropriate social support is crucial for the promotion of resilience. So we need to be there for the bereaved and recognise when they are struggling to overcome their grief. When grief is overwhelming and the bereaved person cannot carry out the tasks of day to day living over an extended period of time it may be necessary to encourage them to seek medical help.
Rituals are an important way for us to display our grief. Religious or non-religious services help us to celebrate the life of the deceased. Marking anniversaries, birthdays help to keep a person's memory alive.
I could keep writing as there is so much to say about grief and bereavement. It is not a topic that is openly discussed in society today and it is my opinion that it should be. I will stop now with this quote from Joan Didion's book 'the year of magical thinking' in which she writes about her grief following the sudden death of her husband:
 "we mourn for what we were, what we are no longer, for what could have been and can no longer be".                  
 Madeleine Grant MSc Bereavement studies, RGN,CPT
Help information
If you need help please talk to friends, family a GP, therapist or one of the free confidential helpline services. For a full list of national mental health services see yourmentalhealth.ie

Samaritans on their free confidential 24/7 helpline on 116-123, by emailing jo@samaritans.ie
Pieta House National Suicide Helpline 1800 247 247 or email mary@pieta.ie – (suicide prevention, self-harm, bereavement) or text HELP to 51444 (standard message rates apply)
Aware 1800 80 48 48  (depression, anxiety)
If living in Ireland you can find accredited therapists in your area here:

---
369 comments